Here you will find interesting information about our ingredients and their origin - starting with the green coffee of our original - the best coffee for cold brew:

In order to create this delicious cold brew, we consciously for high-quality green coffee from Colombia. These cold brew beans are grown under strict conditions, which means mixed culture and harvested by hand. Our green coffee is free from artificial fertilizers and pesticides. This commitment to quality and sustainability is not only good for the environment, but also results in a tasty and more environmentally friendly cold brew.

Enjoy the rich and smooth taste of our ORIGINAL BLACK. Our carefully selected cold brew coffee beans from Colombia make this cold brew special and we are proud of that.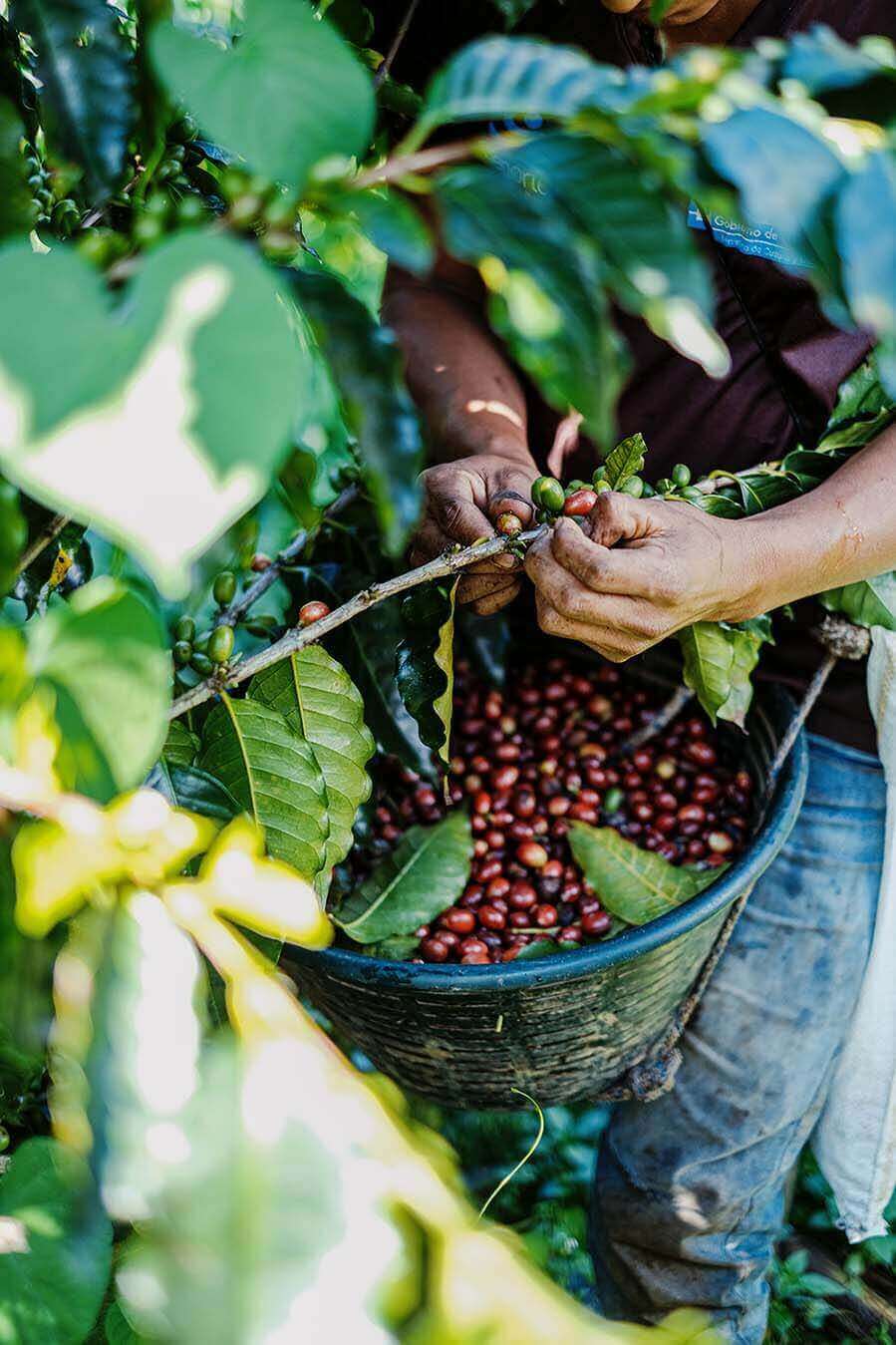 Columbia
is a leading powerhouse in the global coffee industry. As the third largest producer with an impressive annual production of 830,000 tons, the country is at the forefront. Colombia is particularly well known for high-quality Arabica coffee, which makes it a leading player in the global coffee market.
Cold brew lovers rave about the coffee beans from Colombia. The country focuses on high-quality Arabica beans, while Brazil and Vietnam mainly supply Robusta beans for cheaper coffee products. Colombian coffee has a reputation as some of the best in the world, both among coffee connoisseurs and casual drinkers.
Colombia's commitment to quality and sustainable farming practices combined with the country's unique terroir result in a distinctive and delicious cup of coffee. If you are looking for the best coffee for cold brew, Colombian coffee is a perfect choice. Experience a first-class coffee experience with the exquisite cold brew beans from Colombia.
The best cold brew coffee for our Oat Milks is extracted from a special blend of Arabica & Robusta beans carefully sourced from India, Africa, Nicaragua & Colombia. These cold brew coffee beans have been selected for their unique flavor profiles and finely tuned to create a full-bodied coffee flavor perfectly complemented by our slightly creamy oat milk. Our cold brew beans come from regions with exceptional coffee growing conditions, which guarantees the highest quality. Whether you're a coffee connoisseur or an occasional coffee drinker, our oat milk cold brews offer a unique and delicious experience.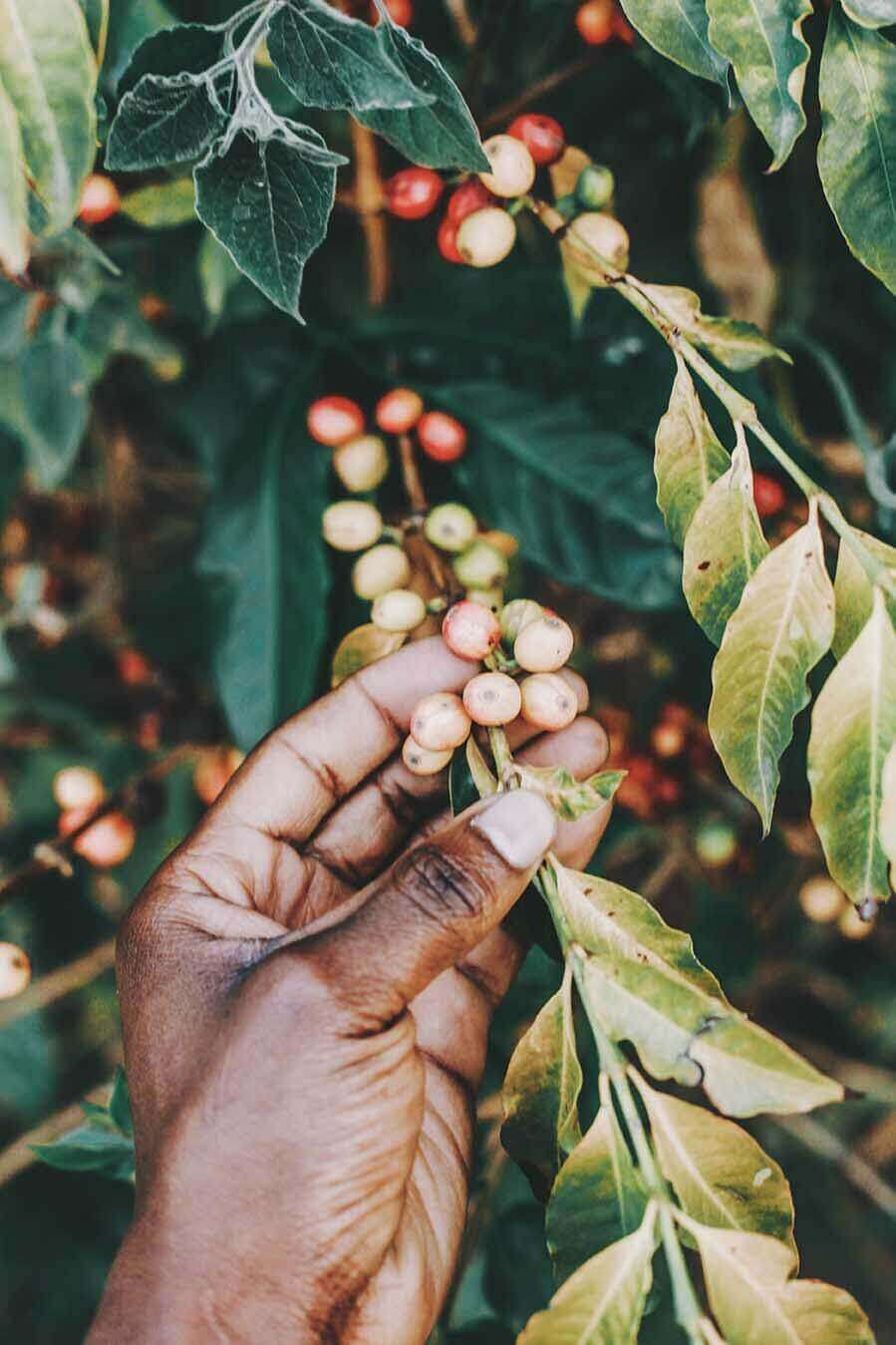 India
is a country that might not immediately spring to mind when thinking of coffee production, but it is actually a major player in the global coffee industry. While tea is more associated with India, the country has a rich history and tradition of growing coffee, which plays a significant role in its economy. In a global comparison, India is among the top 10 coffee producing countries, with the majority of its coffee beans being exported abroad. The southern Indian provinces of Karnataka, Kerala and Tamil Nadu are considered the heart of the country's coffee production, with the historical heritage of these regions playing a significant role in the cultivation and production of Indian coffee. The unique terroir paired with the expertise of Indian coffee farmers results in a truly distinctive and flavorful cup of coffee. Despite the strong association with tea, Indian coffee is a must for any coffee lover who wants to explore the variety of flavors and origins in the world of coffee.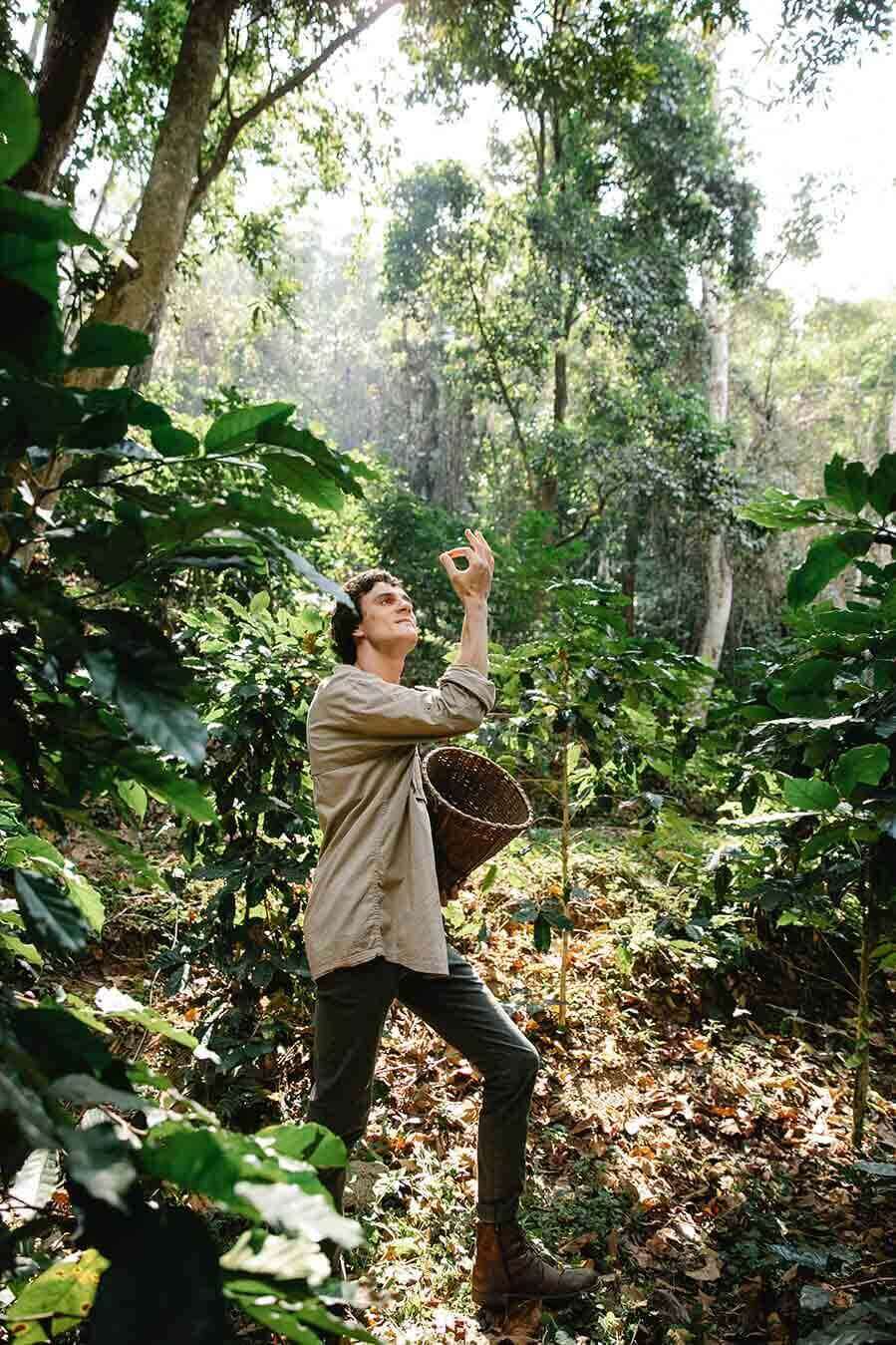 Nicaragua
is a country known for its production of high-quality Arabica coffee, especially the Bourbon and Pacamara varieties. The best beans are grown in the Jinotega, Nuevo Segovia and Matagalpa regions, where the growing areas are around 1,200 meters above sea level. These regions are characterized by small family farms where farmers often do not have access to expensive equipment, fertilizer or insect repellent, resulting in coffee being grown organically, often inadvertently. In order to support these farmers, the UCPCO (Unión Cooperativa Productores de Café Orgánico) ensures that the coffee is traded fairly and thus makes a significant contribution to the livelihood of the farmers. This ensures that the coffee is produced ethically and sustainably and that the farmers can earn a fair price for their hard work. If you choose coffee from Nicaragua, you can be sure that you will not only get a delicious cup of coffee, but also support small farmers who are committed to environmentally friendly and fair production of high-quality coffee.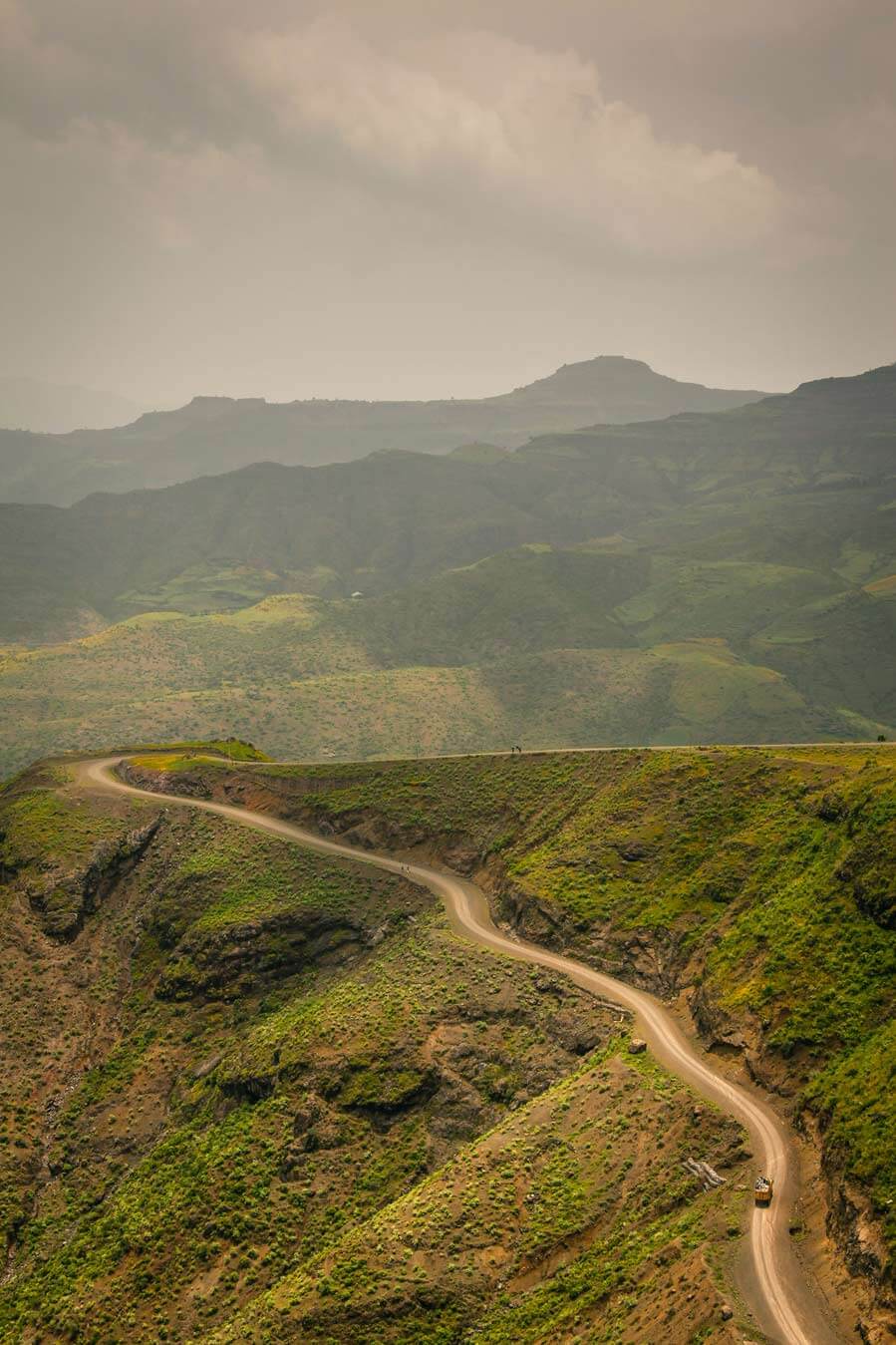 Africa
More specifically, Ethiopia is considered the cradle of coffee. However, other countries on the black continent also play a major role in coffee cultivation: for example Uganda, the Ivory Coast, Kenya and Tanzania. In total, around 1/6 of the world's coffee production comes from Africa. In addition to cocoa and oil, it is an important export product. Ethiopian coffee is the front runner from Africa – the state exports tons of the finest Arabica. In the ranking of the largest coffee producers worldwide, Ethiopia even ranks sixth according to the World Atlas with almost 430,000 tons. The close connection between coffee and Africa is already evident in the name: the name "coffee" is derived from "caffa" - its region of origin in Ethiopia . It is said that it first appeared there in writings from the 9th century, before it was carried to the Arabian Empire by slave traders in the 14th century and later to the rest of the world. There, new coffee traditions took their course.
Many coffee experts today agree that coffee plants in their natural form only grew in Ethiopia and continue to do so today without human intervention. Since time immemorial, plants have been such an important cultural asset of the Ethiopians that it is even closely rooted in their language.
The raw cocoa for our OAT MILK MOCCA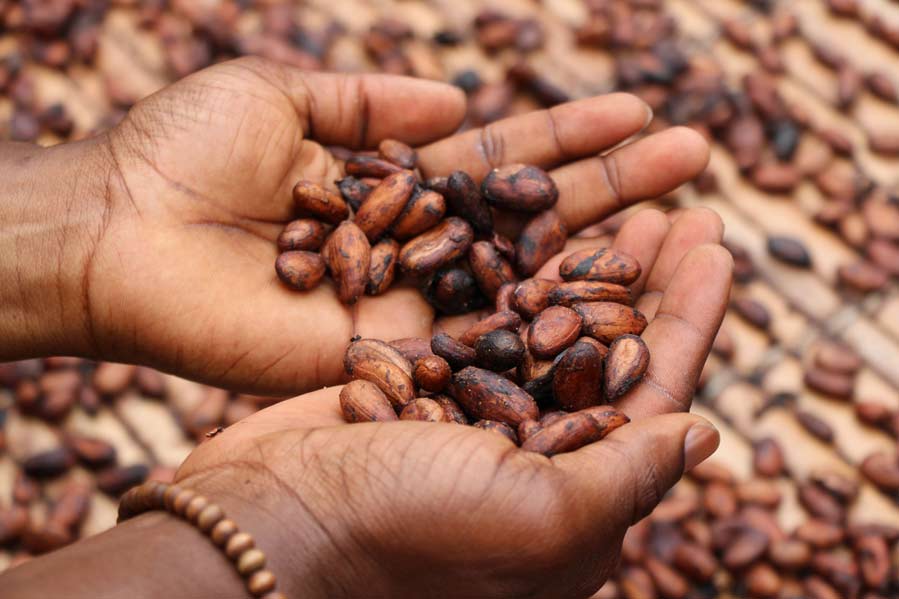 The cocoa powder we use is of raw food quality and is sourced from pure, untreated cocoa according to strict fair trade principles. Our supplier Solo Coco attaches great importance to sustainable cultivation, fair trade and fair production and is regularly certified by FairTSA. This provider also supports socially disadvantaged single mothers in the Dominican Republic by offering them fair trading opportunities. The traditional cocoa varieties Forastero and Criollo used in this latte guarantee an authentic taste experience true to the original, as Columbus experienced more than 500 years ago when he landed on the Hispaniola.
Go to Solo Coco
The natural vanilla aroma for our OAT MILK VANILLA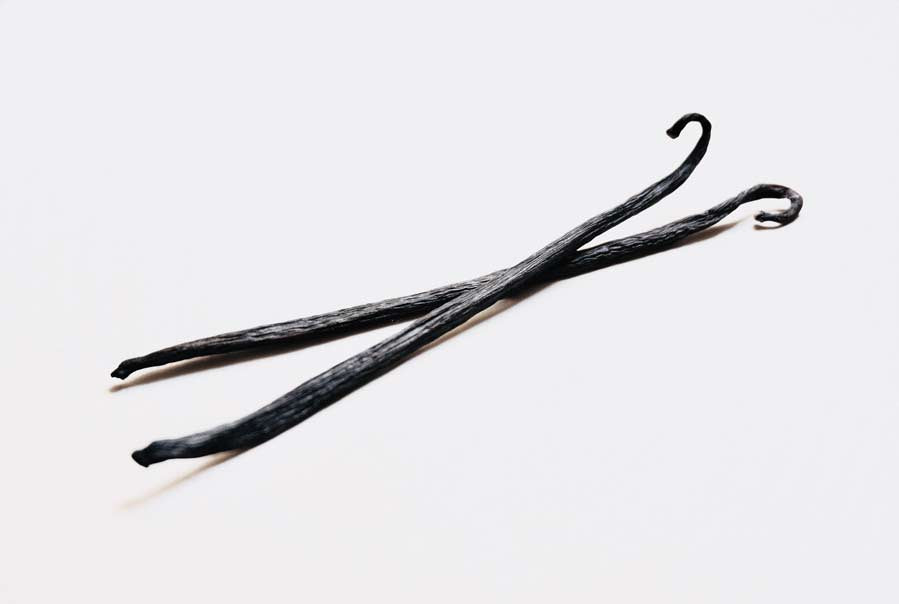 Our vanilla flavor is made in Germany from flavor extract from real vanilla and natural flavorings. It took a long time to find the right aroma that contains real vanilla, tastes natural and is affordable - but the effort was worth it.
50% of today's world vanilla production comes from the main cultivation area of northern Madagascar, like ours. The Comoros and the island of La Réunion (formerly Ile Bourbon) are also considered to be other main growing areas. Only about 10% of the world production comes from the original origin in Mexico. Other production locations are Java, Tahiti, India, Zanzibar and< strong> the Seychelles.
The oats for our oat milk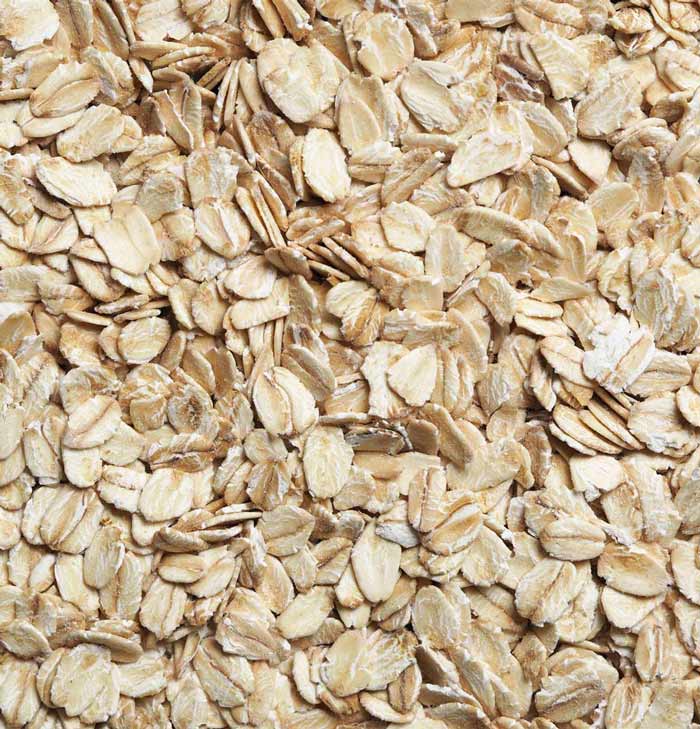 Our decision to source the oats from Europe is based on several factors. On the one hand, Europe offers ideal growing conditions for oats, including the optimal climate and soil conditions. This allows us to produce high-quality oat milk. On the other hand, we support local farmers and producers through our regional connection, which has a positive impact on the economy. We value transparency and quality assurance, so we make sure our partners meet the same high standards we set for ourselves.
Enjoy our first-class cold brew coffees - just a click away.