Available in bundles of 4, 12 and 24.
Our mission:
naturally refreshing cold brew coffee without added sugar or additives!
You want to know more about us and our mission?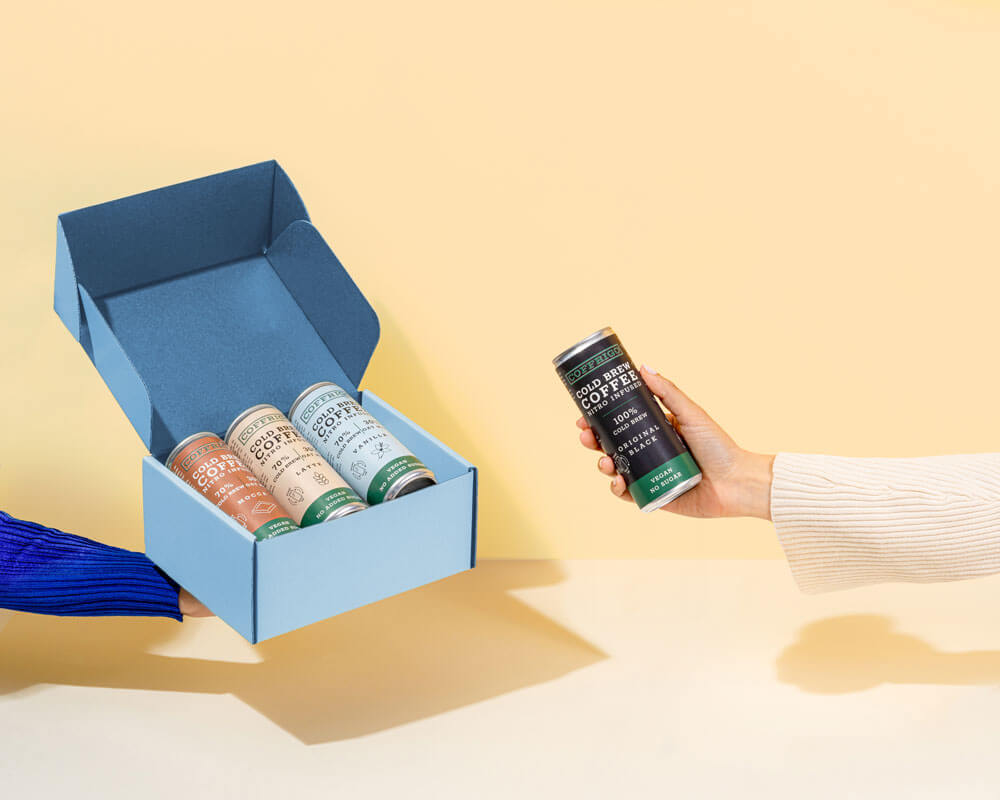 Try us!
Trial pack - Cold Brew Coffee - Nitro Infused
Regular price
€0.00 EUR
Sale price
€10.00 EUR
Unit price
€12.50
per
l
Sale
Sold out
View full details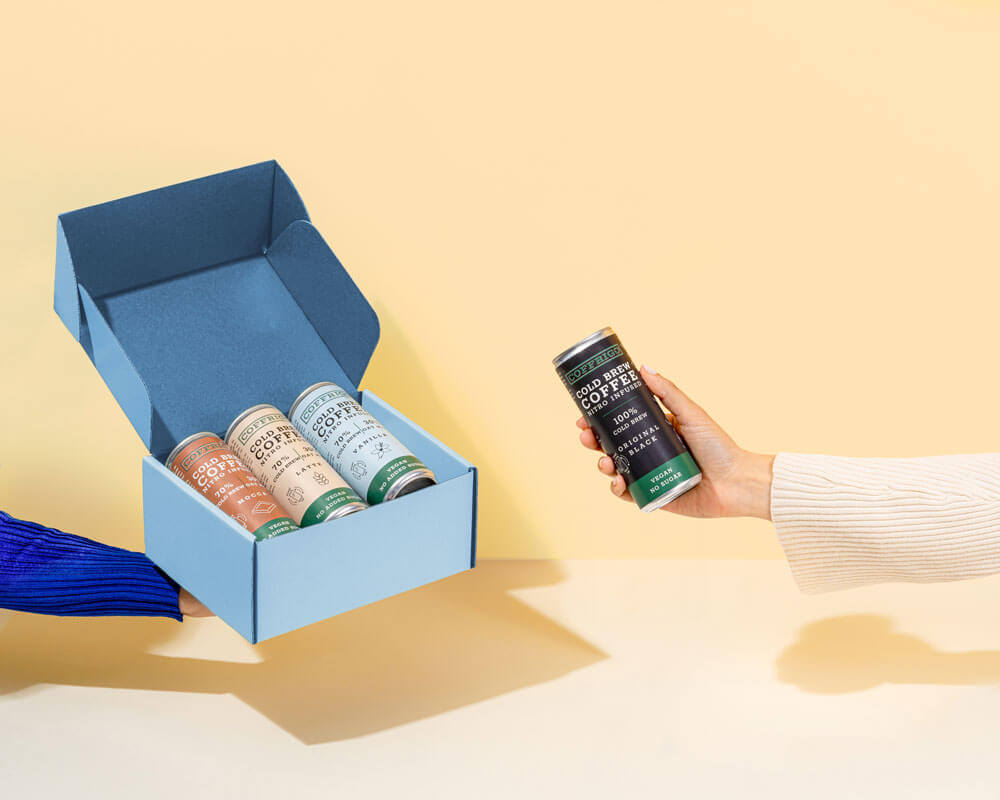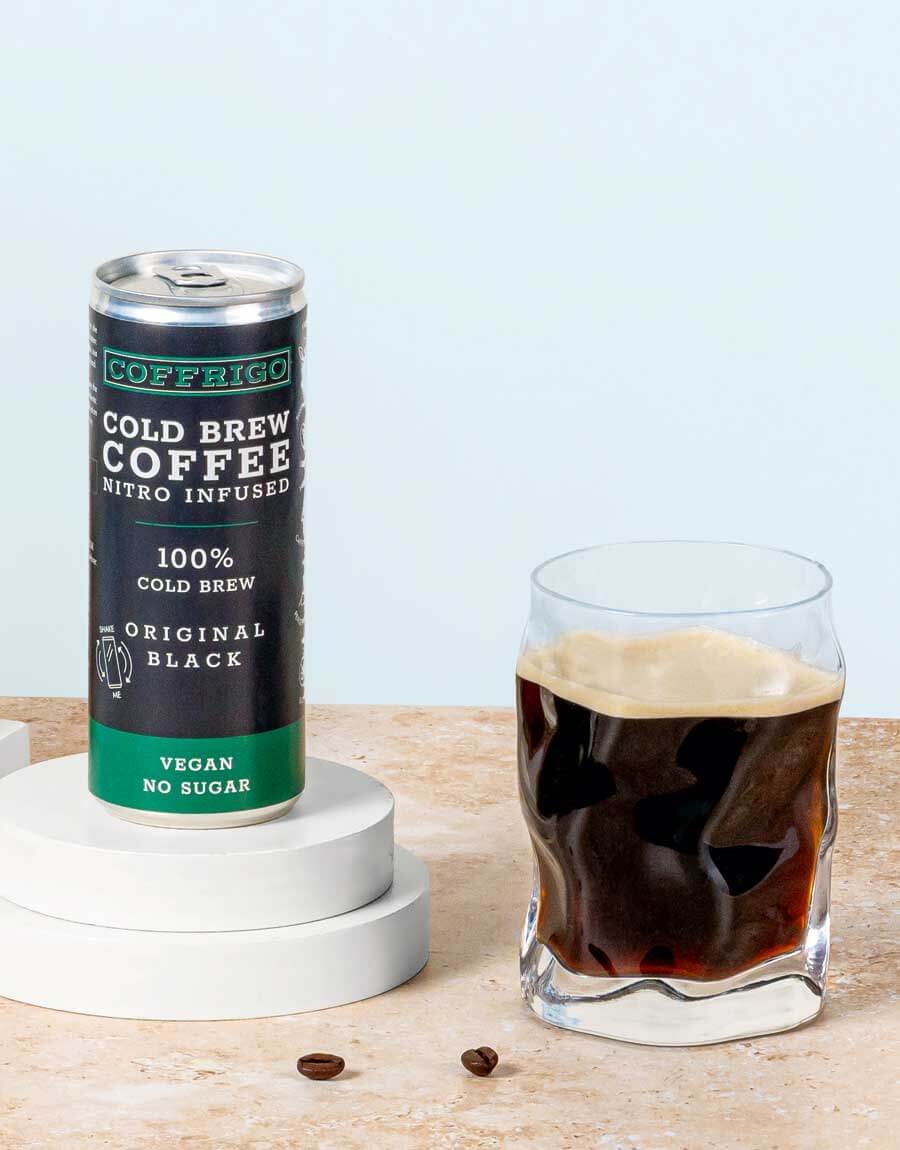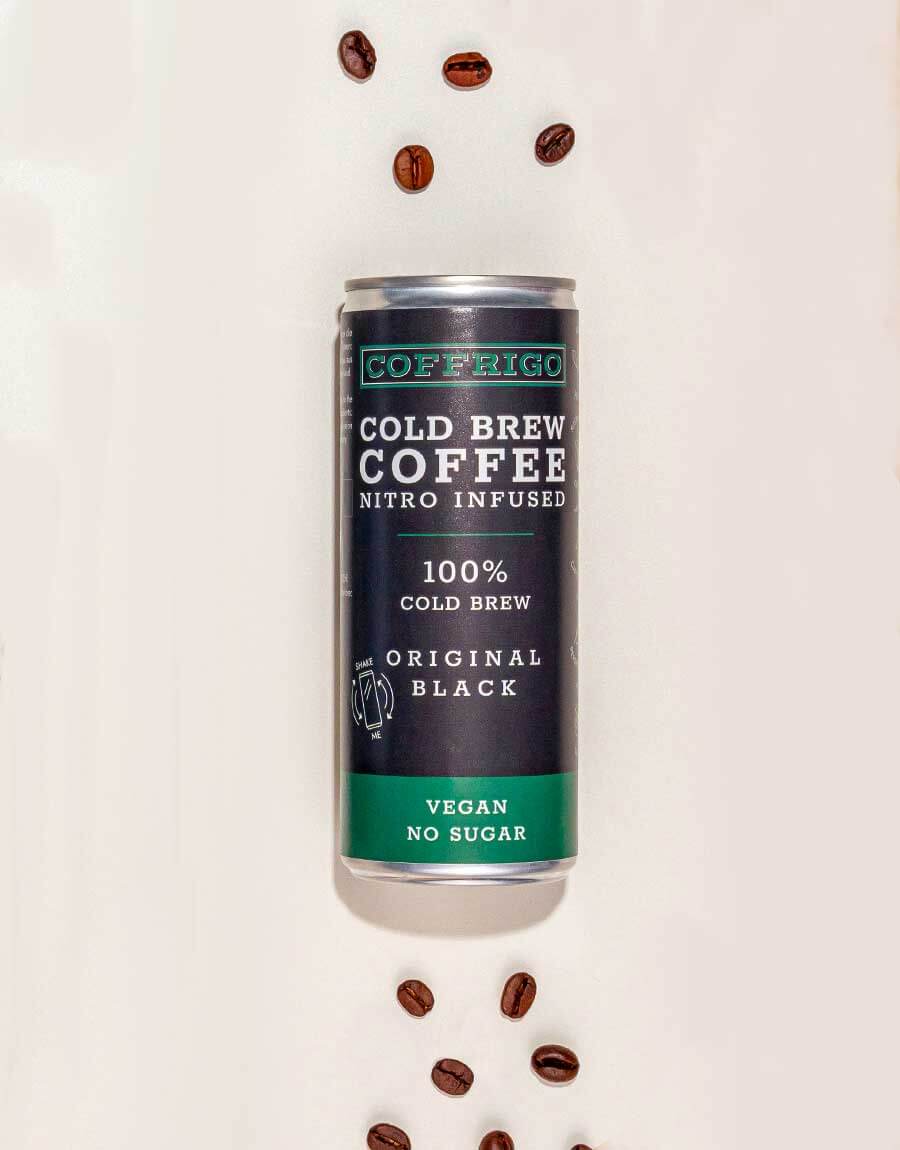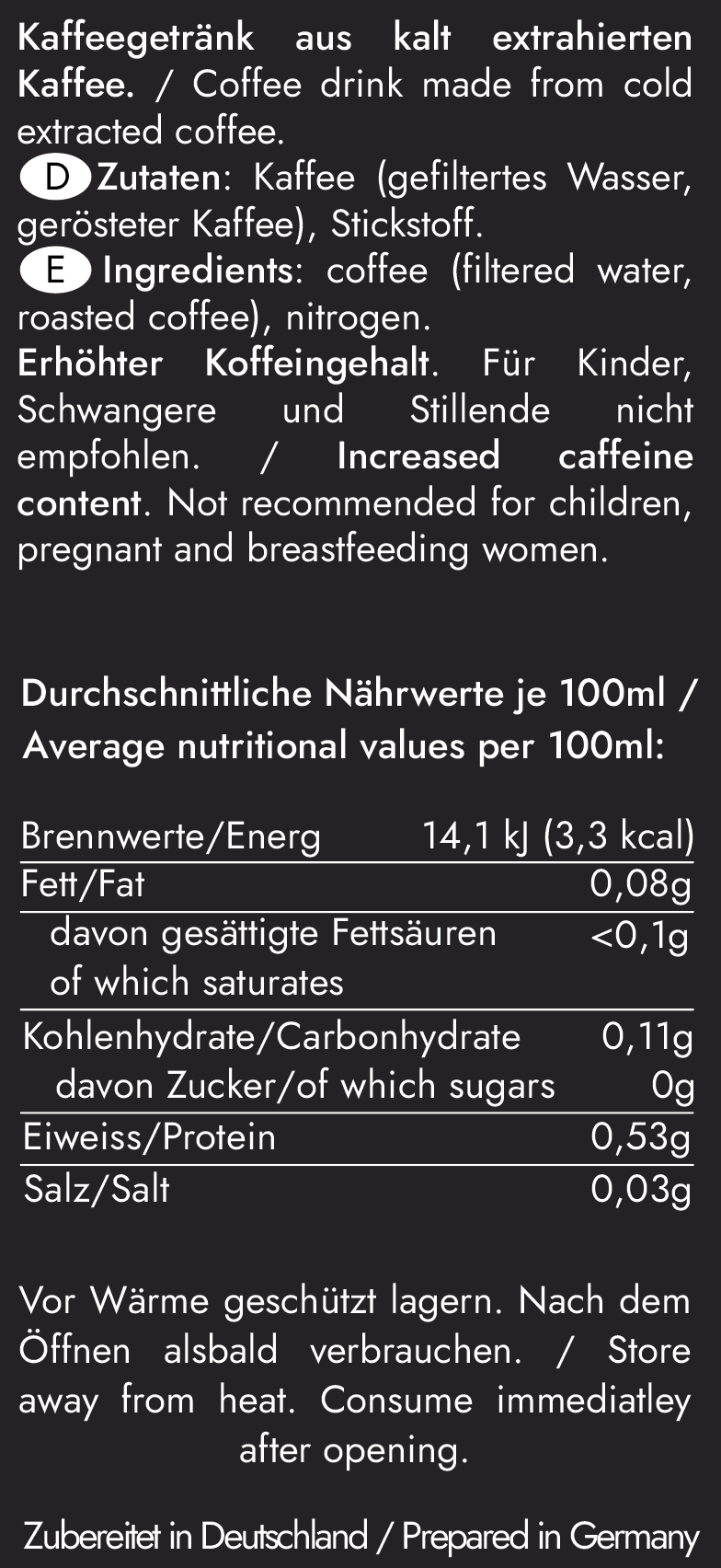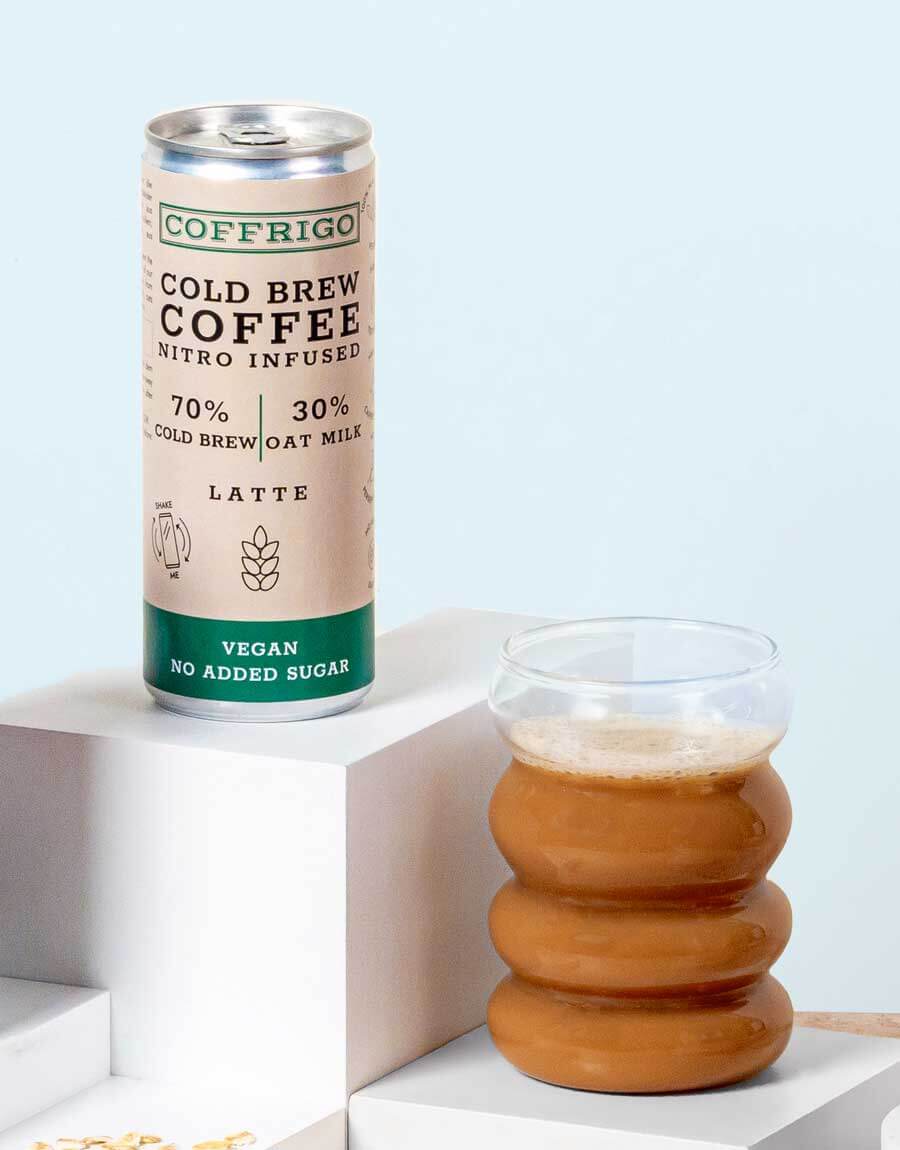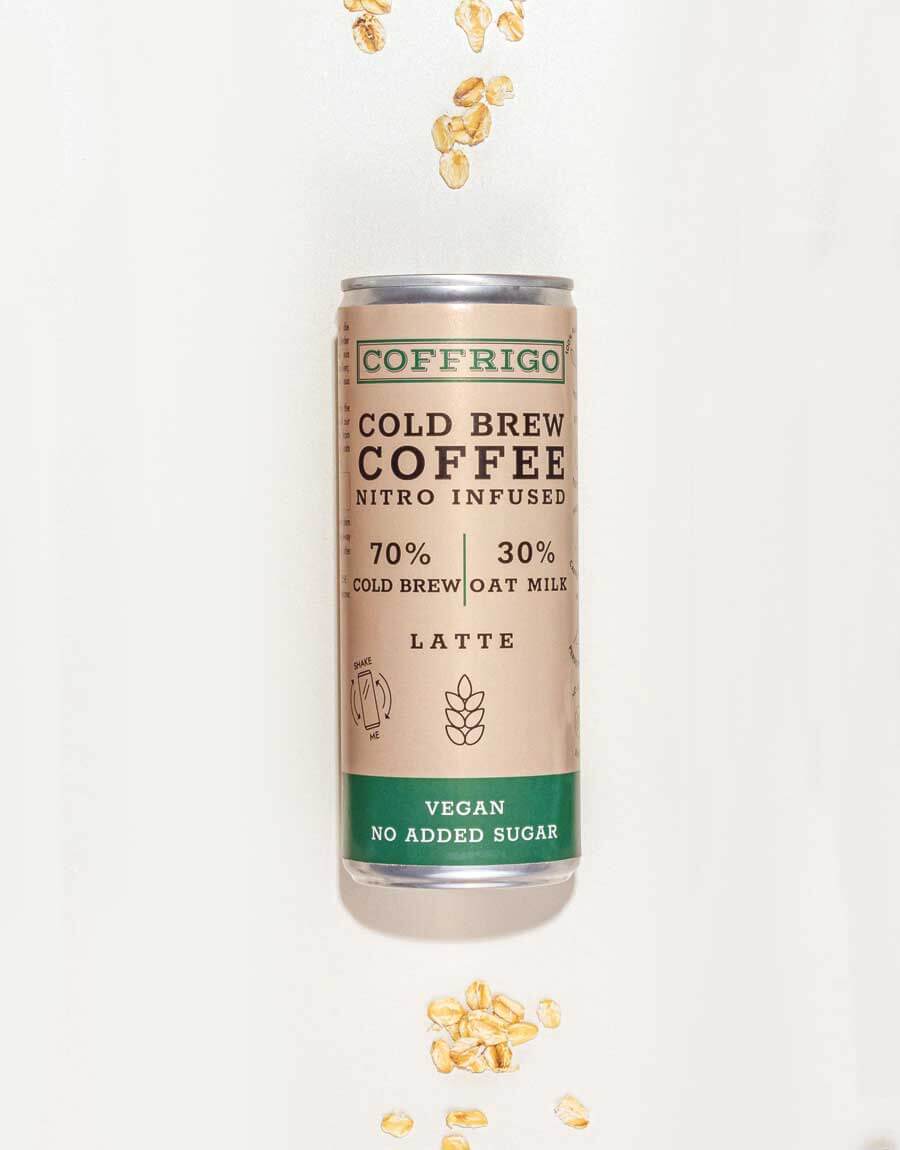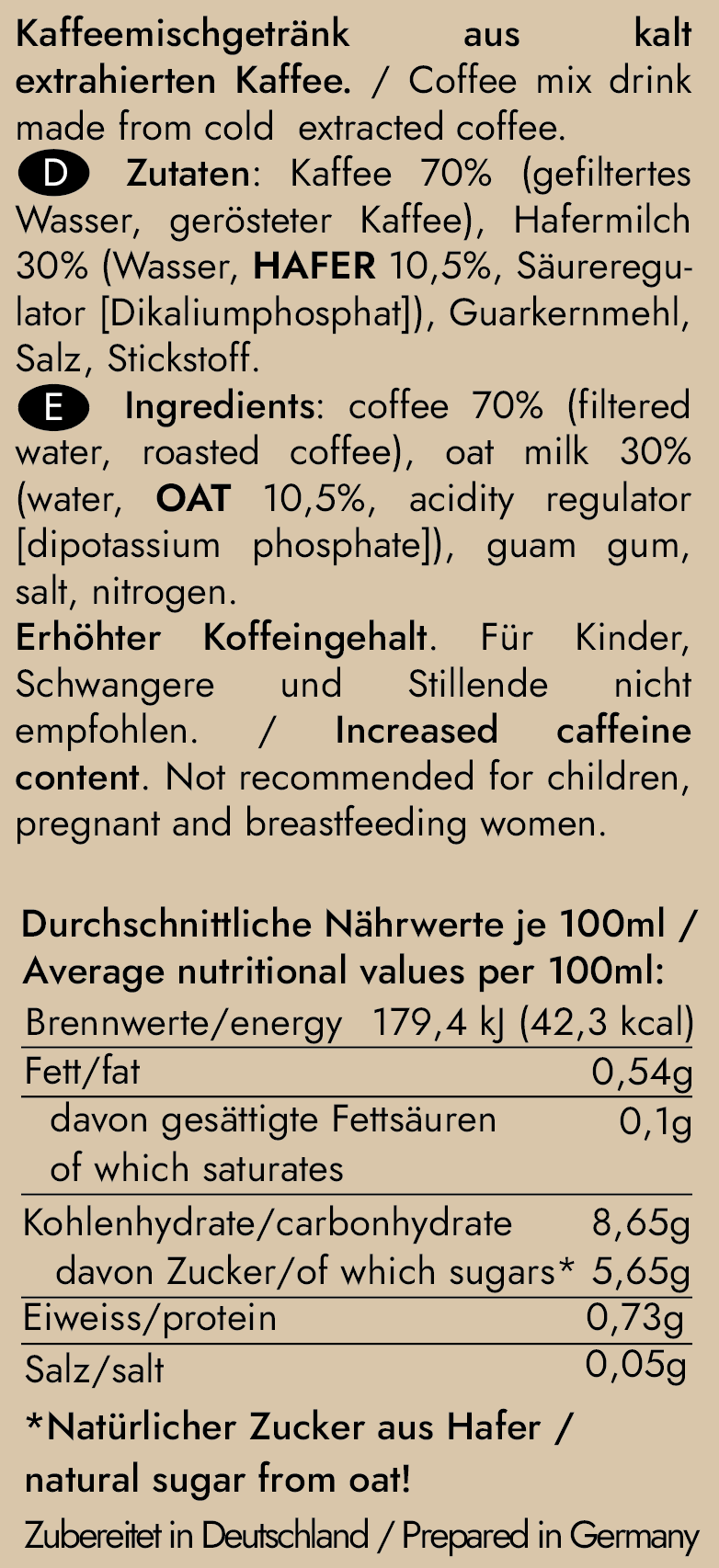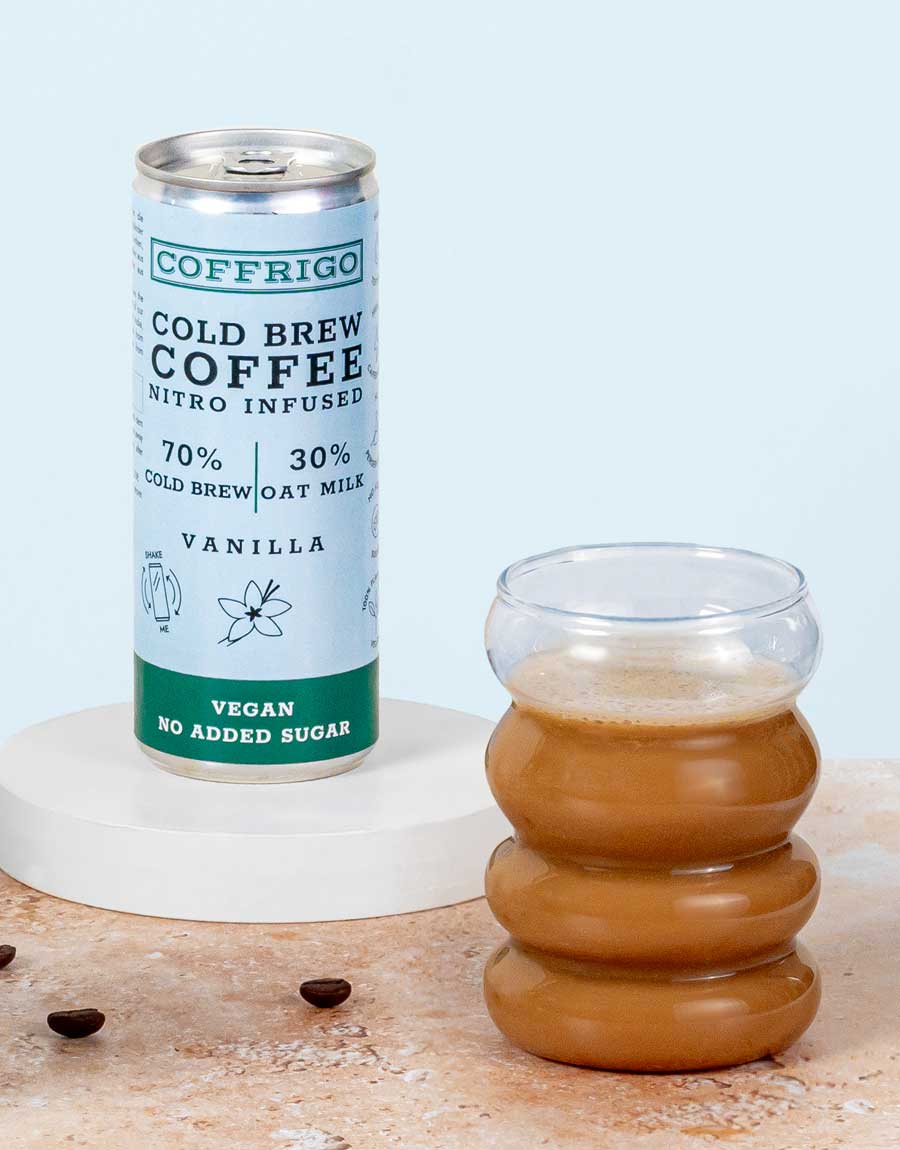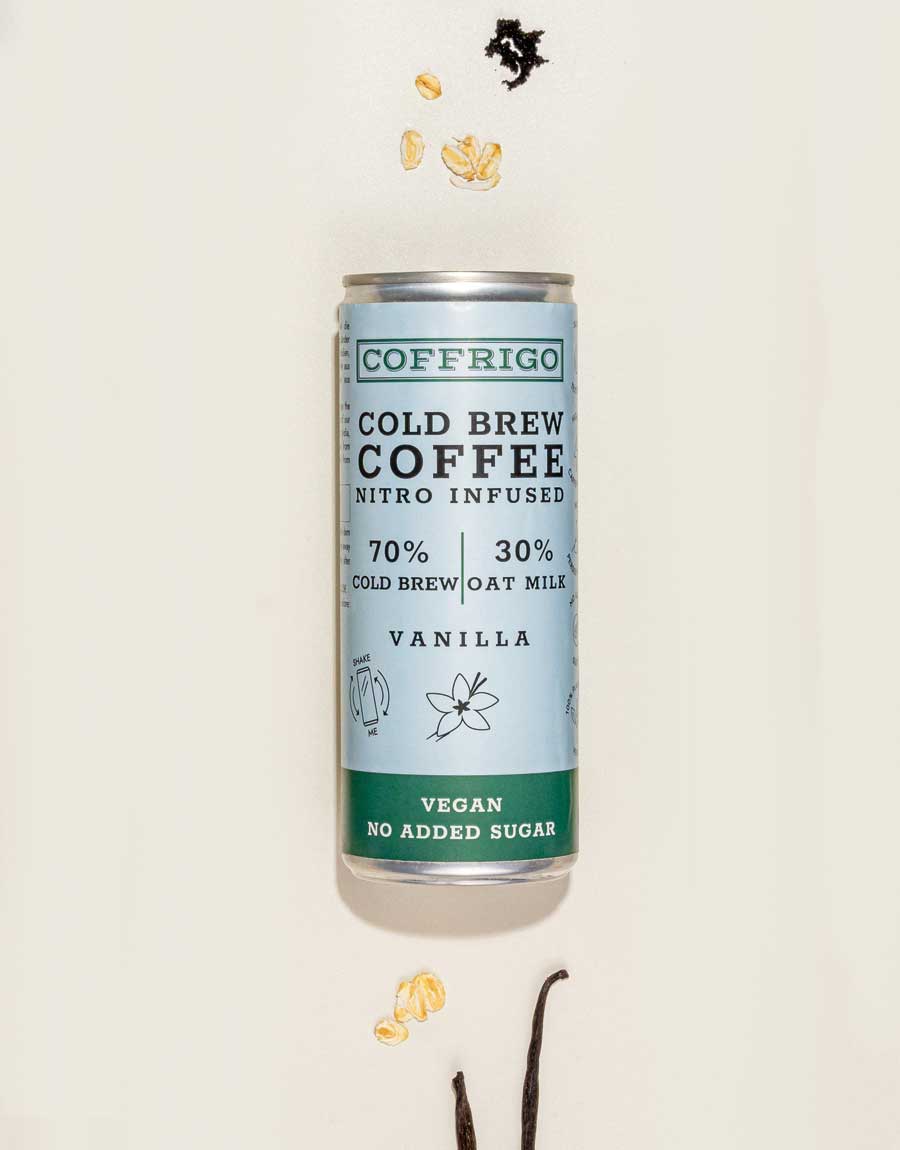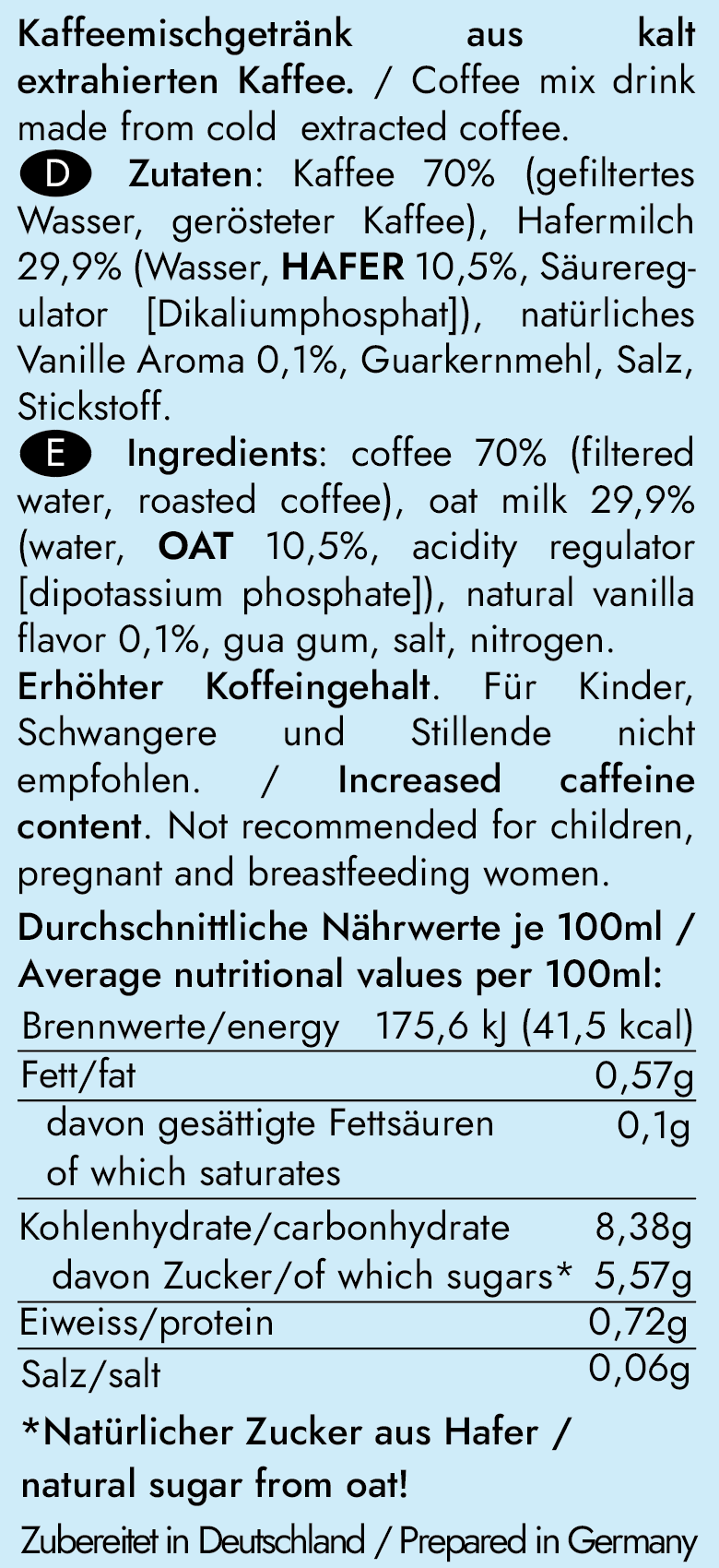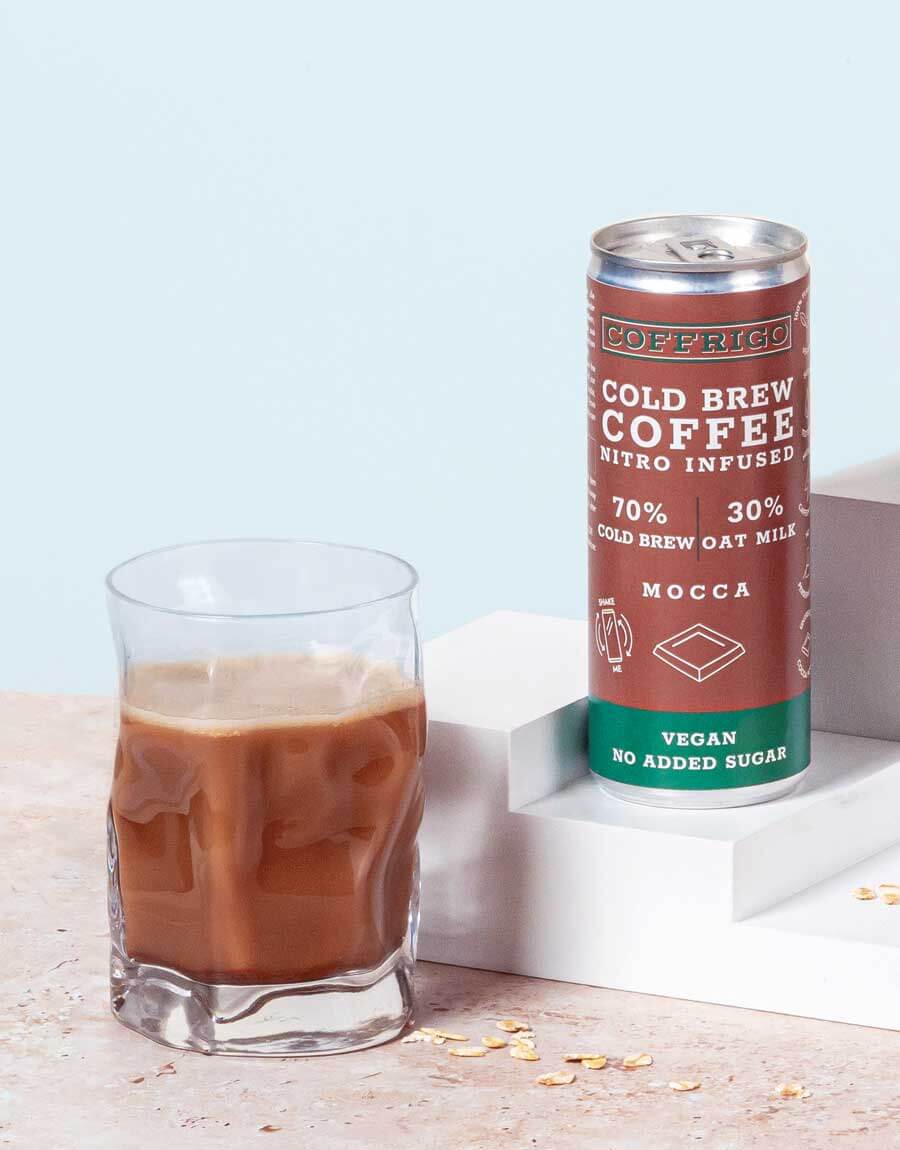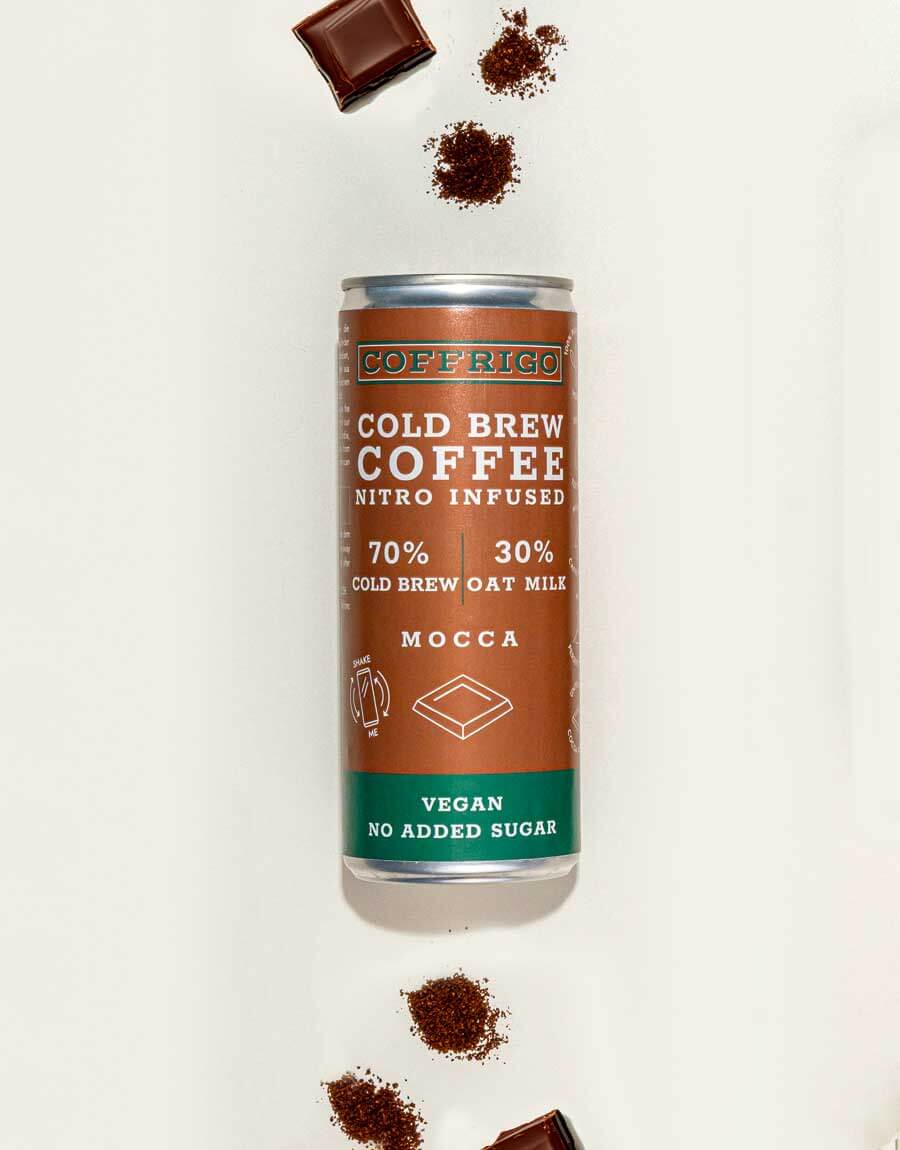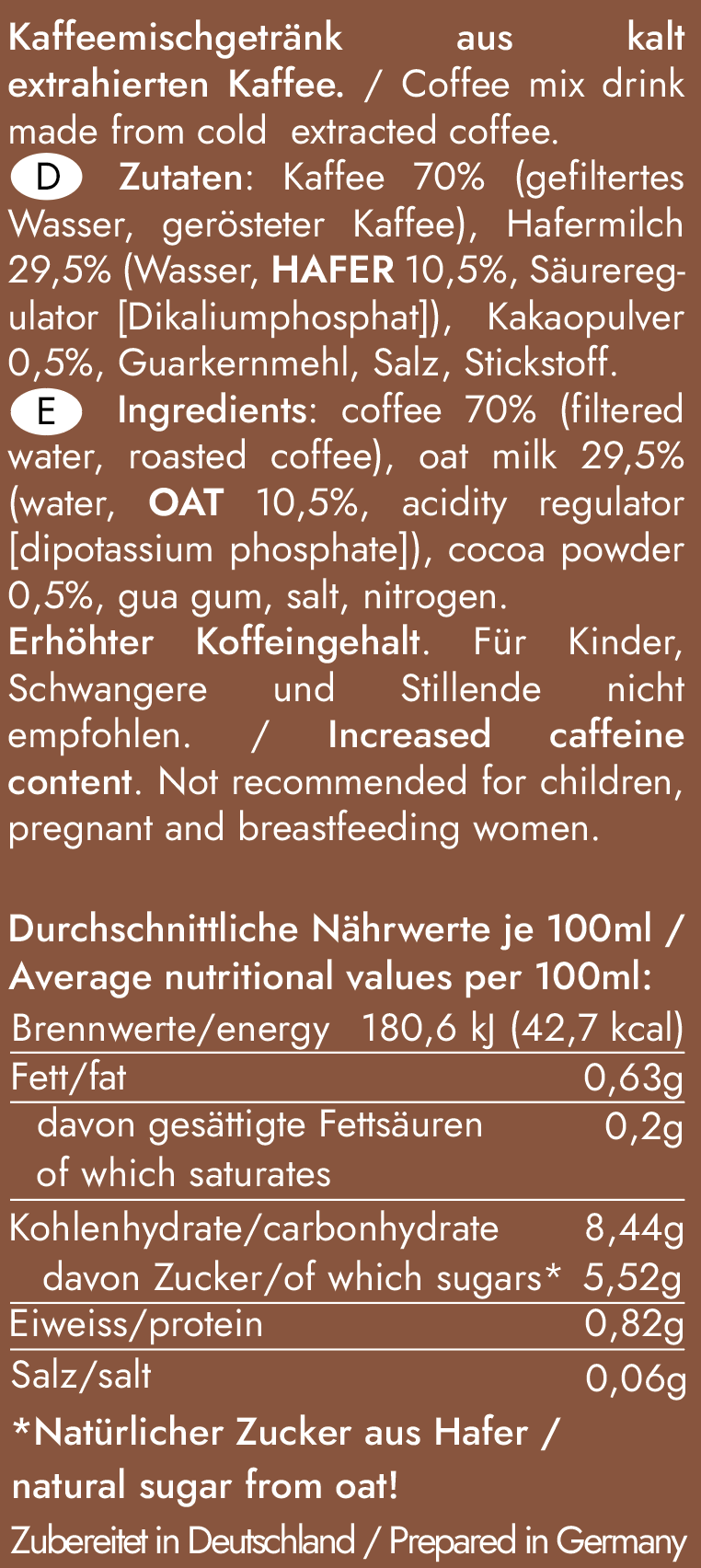 Cold brew coffee for your office?
Then write to us using the contact form and benefit from our attractive conditions for offices - your employees will thank you!
That's COFFRIGO:
At COFFRIGO we are proud to offer you the ultimate cold brew coffee. Our excellent cold brews will delight you with their unique taste and incomparable freshness. Whether you're a lover of pure cold brew or prefer the slightly creamy note of oat milk, we have something for every taste.

Our main concern is to offer you the best possible cold brew coffee experience. That is why we only use green coffee of the highest quality for our products. We believe that the basis for a first-class cold brew begins with the selection of the raw materials. Our carefully selected coffee beans are cold brewed in a gentle process in order to develop the full aroma and ensure exceptional freshness.

Our cold brew recipe is very simple: high-quality coffee beans, fresh water and patience are the key basics. First, we coarsely grind our green coffee beans to achieve optimal extraction. Then we mix the ground coffee with cold water and let the mixture steep for at least 14 hours. The result is a delicious cold brew that is unsurpassed in its purity and freshness.

For those who prefer a slightly creamy touch, we offer three delicious oat milk flavors: OAT MILK LATTE, OAT MILK VANILLA and OAT MILK MOCCA. These unique creations are the result of a careful blending of 70% premium cold brew and 30% oat milk. The result is a harmonious interplay of cold-brewed coffee and creamy oat milk that will enchant you.

Our OAT MILK LATTE is perfect for those who want to enjoy a mild sweetness and a gentle coffee note. The creamy oat milk is a perfect complement to cold-brewed coffee and gives the drink a pleasant texture.

OAT MILK VANILLA is the ideal choice for lovers of a fine vanilla note. The subtle sweetness of vanilla pairs beautifully with the refreshing cold brew, resulting in a true taste sensation.

For those looking for the best of both worlds, we have OAT MILK MOCCA on offer. The combination of a chocolaty mocha note and the freshness of the cold brew is simply unbeatable.

Our goal is not only to offer you the best cold brew coffee, but also to give you the opportunity to drink coffee to have a unique experience. It doesn't matter whether you enjoy the cold brew pure or prefer one of our oat milk varieties - at COFFRIGO you will find exactly the right thing for your individual taste.

Convince yourself of the quality of our cold brews and immerse yourself in the fascinating one world of cold brew coffee. Order your personal favorite today and enjoy a taste experience in a class of its own.

COFFRIGO - Manufacturer of the best cold brew coffee. Your taste experience starts here!